Bethany Oaks Condos are both Luxurious and Affordable
Bethany Oaks Condos Bethany Beach DE Real Estate homes for sale can be found on this page and are MLS searched and updated daily.
Just Listed Bethany Oaks Condos For Sale
Bethany Oaks Condos are Great Investments
Bethany Oaks is located in the peaceful and breathtaking Bethany Beach, DE area. Calling it home would make a dream into a reality for those imaging living in one of the coastal Delaware communities. It attracts both families and retirees alike. Bethany Oaks condos are within the nearby vicinity of the beautiful beaches. However, unlike beach homes that are located closer to the coast, condos at Bethany Oaks offer an inviting home with the luxury of a trolley ride, bike ride, morning walk, or two minute drive to the beach without the astronomical prize associated with other coastal real estate listings. They are luxury and affordability packed into one great place to settle in and make your home.
The Bethany Oaks Condominium developments are private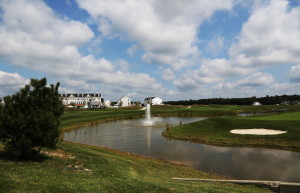 and cozy in a pleasant neighborhood. The atmosphere is calm, reflecting the serene scenic beauty of the landscape. There are plenty of attractions nearby too, including a popular golf course. The beach and boardwalk area offer entertainment and activities for all to enjoy. Family friendly fun can be had at the local library which hosts a story hour or i one of many nearby playgrounds. The immediate surrounding are has seafood restaurants that are top-notch. At the end of the night, residents can continue their night on the town or enjoy a glass of wine or family board game night on the deck of the townhouse like condo.
Bethany Oaks Condos Sell Fast
Bethany Beach has been known primarily as a summertime getaway destination. However, residents have created a thriving community that features all year round amenities and attractions. It is easy to understand why condos in the area are selling so fast. When it comes to location, affordability and atmosphere, Bethany Oaks is a condominium community that can offer it all.