Sussex County Delaware Golf Course Communities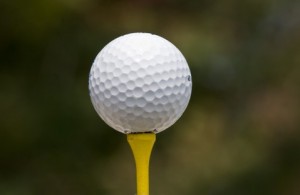 Is golf your bag? How about a nice championship golf course in your backyard. Bring your woods, irons, and an earnest check with you, and we can show you some outstanding Delaware golf course communities and an executive home with a wall that will be just perfect for all of your trophies. It's a straight shot to say that a golf course home in Sussex County is the pinnacle of living, and its about time that you own a home that reflects your accomplishments and affords the kind of lifestyle that you deserve.
Here are all Sussex County Delaware Golf Course Communities Homes For Sale
Baywood
Fairway Villas in Cripple Creek
At Home on a Delaware Golf Course
Delaware golf course communities include the best of the best; by that we mean such notables as the Penninsula,and Plantation Lakes by Lennar. There are no less than 18 golf course communities in this area; at the time of this post there were 103 single family golf course homes for sale on the regional MLS/IDX, and 121 golf course condominiums for sale.
Plantation Lake Golf Course Homes
Plantation Lakes is a brand-new Lennar Delaware golf course community that is especially noteworthy because it is still being built and the prices won't putt you in the rough, either. Lennar is a nationally renowned builder with a reputation for quality and Plantation Lakes is a showcases it well.
Plantation Lakes is a resort type golf course community that offers a community center, pools, an 18 hole golf course, tennis, walking paths at tot lots. It also has a large lake for kayaking and plenty of recreational opportunities, including the Plantation Lakes golf course. Plantation Lakes is especially appealing to retirees who want to be only twenty minutes from the beach. King's Creek Golf Course and RBYCC are also popular with retirees because it is a mere 1.5 miles from the Atlantic Ocean.
See ALL homes in Sussex Delaware communities that are for sale.
Incoming search terms:
golf course homes for sale in delaware
southern delaware golf course communities