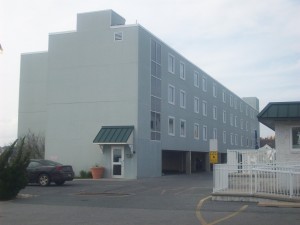 Marina View in Dewey Beach
The Marina View in Dewey Beach has some accommodations with Graceful living in the centre of Dewey Beach are available with contemporary town home in the heart of everything with parking spaces and swimming pool. These accommodations are fully ready and generate great rental income. Some of the accommodations have new and large townhouse with garage space and storage.
See all Condos for sale in Marina View in Dewey Beach
See all Dewey Beach Condos For Sale
These have several master suits, patios and balconies. The rental incomes generated by such houses are transferrable. Some of the accommodations are upgraded with air heater newly forced and modern kitchen appliances and accessories. Some of the houses have island kitchen and dining space with entertainment facilities. They have berber carpets and decks having ocean and bay views with in ground and inbuilt pool.
Marina view in Dewey Beach Condo Units
Some of the Dewey Villas accommodations have several balconies, bedrooms and baths with excellent rental income. Such accommodations have very rare inbuilt pool, open floor. Such housings are fully ready and have  parking. It can be a wise investment on such housing condos where one can be lucky to see the very colorful sunrise and beautiful sunset. Some of the accommodations are in penthouse style. In addition, Marina bay view is  directly from the living rooms. Enough space for entertainment is available with balconies facing to marina view of Indian beach. Some of the accommodations have largest floor plan with large living room facing Marina view. Such beautiful condos have open floor, balconies and great storage spaces with upgraded appliances.
The Seating
In addition, some of the accommodations have comfortable seating arrangements near kitchen area with dual balconies presenting a memorable marina view sunset. Such housings are only few steps away from bay beach in marina town. These houses also have swimming pool and grill on roof deck making this an ideal buy for the marina view lovers. In addition, such accommodations have only one block to go to Indian beach .Therefore, accommodations are fully set with great finishes. In addition, these houses are with hardwood floors and granite counters. Such housings have  stainless appliances, elevator and are with pool and grilling space.Therefore, there is a way to get extra light and great marina bay views.
Incoming search terms:
https://www homesofrehobothbeach com/communities/dewey-beach-de-homes-for-sale/marina-view-dewey-beach/