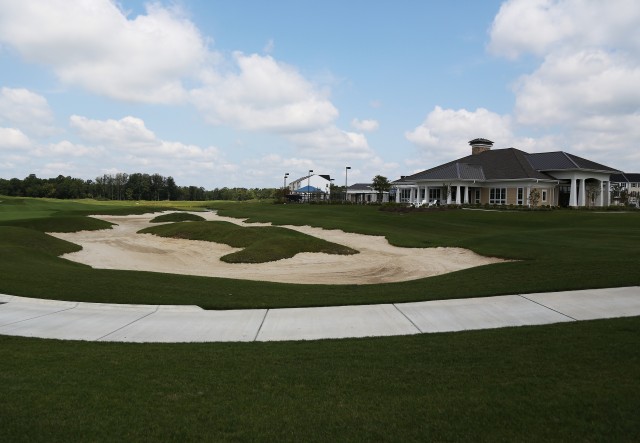 Own a deed to Plantation Lakes golf course!
This is Delaware Beaches' Premier Resort Community!
Only $89 per month for the first two years.. then $178 per month thereafter.
Then you golf for free (golf cart not included)
No initial application fee required at this time.
SEE ALL PLANTATION LAKES HOMES FOR SALE
Aerial Photos of Plantation Lakes
Click thumbnails for large images:
The membership will cover "one natural person or not more than two natural persons, who customarily reside and live together and otherwise hold themselves out as a single housekeeping unit." You will also be able to add additional members/ guests for additional fees.
Introducing The Next Generation Home!
Three bedrooms with basement… PLUS a separate studio with kitchenette and private entrance!!
All this for the

low $300s!
0
Call Joe Bowski at (302) 245-8885 for more information about this exciting opportunity!
Plantation Lakes Photo Gallery
Click for large images:
Plantation Lakes HOA
What is Bundled Golf?
The term "bundled golf" is new to Delaware but it is making a big splash right here in Millsboro. It is called "bundled" because the purchase of every home is bundled with membership to the golf club with no additional initiation fees. This is an affordable way of playing golf regularly in Planation Lakes. Even if you don't play much golf, there are many other available amenities to take advantage of in Plantation lakes.
Compared to a private equity golf club, there are many advantages to a bundled golf community, especially significant financial savings. This is because there is no initiation fee, and the yearly dues paid to the club are much lower because every homeowner is a member. Also, when you sell your home, there is no need to sell your membership separately. If you would like to rent out your home on a seasonal basis, the bundled golf membership can be transfered to your tenant for the duration of the lease, making this an attractive feature to potential tenants.
Also see existing Plantation Lakes homes for sale.
Incoming search terms:
Plantation Lakes De HOA Fees
https://www homesofrehobothbeach com/category/plantation-lakes/
Plantations Delaware HOA Dues
https://www homesofrehobothbeach com/bundled-golf-plantation-lakes-homesold/
https://www homesofrehobothbeach com/bundled-golf-plantation-lakes-homesold/#:~:text=Only $89 per month for then $178 per month thereafter &text=No initial application fee required at this time