Therefore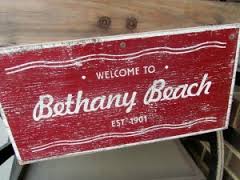 Bethany Beach Real Estate
Bethany Beach Real Estate Consists of Bethany Beach North Bethany, South Bethany and can Be broken into single family homes , Condo/Townhomes, Commercial and Land. All Prices are from Lowest to highest and are updated constantly.

BETHANY BEACH
SINGLE FAMILY TOWN HOMES COMMERCIAL LOTS/LAND
TO $550K TO $350,000 For Lease ALL
North Bethany Beach
Single family Town Homes Commercial Land
For Sale For Sale Lease Sale For Sale
North Bethany Beach Communities
Single Family Condo/Townhomes

Breakwater Beach Cotton Patch Hills Atlantis ll
Ocean Village Ocean Ridge West
Bayberry Dunes Sea Del Estates
South Bethany Beach
Single family Town Homes Commercial Land
South Bethany Communities
Bethany Beach Real Estate Home Styles
Bethany Beach home styles vary from Luxury Ocean Front Homes that sell in excess of a million dollars, condominiums and single family homes. The area also Boasts one of the Nations Largest Tennis Communities.
Bethany Beach Real Estate is well known as a family friendly beach town. The town has a Boardwalk, lined with arcades, stalls and food venues. The beach is pristine and offers a variety of water sports. Paddle boarding in bay or surfing in the Ocean, Bethany has it all!!
Bethany Delaware Real Estate was originally founded by members of the Christian Church (also known as the Disciples of Christ) of Washington DC area and Pennsylvania. The leaders of the Christian Church were not looking to develop Bethany DE real estate. The original idea was not to found a town, but to find a suitable tract of land for a permanent yearly seaside assembly for the Disciples of Christ churches across the nation.
Bethany Real Estate West Of Rt 1
Bethany DE Real Estate for a Relaxed Lifestyle
The Bethany DE real estate market still attracts those who are looking for peace and quiet. Bethany homes have become a top pick for those buyers who are looking for a great place for a second home or a great place to retire. To satisfy this demand, the MLS inventory contains a gallimaufry of home styles and a sundry assortment of price ranges. Here you will find everything from high-end luxury estates appointed with every possible amenity to one bedroom efficiency Bethany condos that offer a resort-style living and a carefree lifestyle. Therefore, Bethany homes offer something for everyone.
Bethany, Delaware Condos
Bethany Delaware west of route 1 Bay side in the North Bethany communities have condos that start at $470k range in South Shore Marina They vary in amenities and top $800k range in Villages Of Beach Cove. In South Bethany there are $389k two bedroom units available. Some of these Bethany condos can top the 1 million dollar price depending on the view.
Single Family and Luxury Homes in Bethany
If you are looking for a particular kind of lifestyle, call me at (302) 245-8885 for inside information on Bethany, DE real estate listings that most closely meet your needs. The Bethany, DE real estate offers something for everyone. On the north side, single family homes are priced from $825K up to multi-million dollar ranges. On the south end, Bethany boasts many canal front homes that give easy access to the ocean and start in the mid $450K range.