In addition,  In addition, The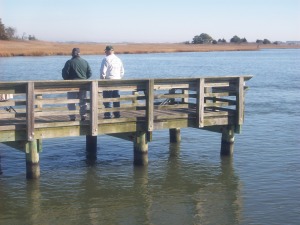 Delaware Mobile Homes are popular along the Rehoboth Bay. The Delaware Mobile Homes are great retirement homes and also serve as great vacation homes prior to that day of retirement. Furthermore, the affordability, while being located in a prime tourist destination, creates mobile home demand that has at the beach for years. Therefore ,the monthly ground rent in  Delaware Mobile Home Parks is generally determined by its proximity to water views or water front. There are a few mobile home communities with no ground rent and they are listed below.
Delaware Mobile Homes with Ground Rent
                                     ON LEASED LAND...
Rehoboth Beach                    Lewes                   Millsboro / Longneck
Rehoboth Bay Mobile Home         Sussex East                           Mariners Cove
Camelot                                         Sussex West                          Rehoboth Shores
Sea Air                                           Sweet Briar                            Masseys Landing
Silver View                                     Angola Beach                        White House Beach
Aspen Meadows                             McNicol Place                       Bay City
Colonial East                                   West Bay                              Pot Nets Bayside
x                                                  Angola By The Bay                   Pot Nets Creekside
x                                                  Angola Estates                          Pot Nets Dockside
Delaware  Mobile Homes No Ground Rent
                                  You Own the Land Communities
  Lewes               Millsboro  /  Longneck    Dagsboro to Selbyville
Grants Way                Pines at Longneck                    Dogwood acres
Oak Meadows                  Indian Summer Village              Banks acres
Lazy Lake                         Lingo estates                            Swann Keys
Angola By The bay           Pine Valley
Delaware Mobile Home Buying Process
Therefore, get Prepared by
1. Assure credit score is above $600
2. Determine how you are going to purchase……cash, mobile home loan
3. Determine how much you are willing to pay per month on ground rent plus monthly loan.
4. Get a pre-qual from Lender… (we do in 24 hrs or less).
5. Ready last 2-3 years taxes, recent bank statements, payroll stubs
OK !   Therefore, READY TO BUY A  MOBILE HOMES???
In addition, Lets say you can afford to pay cash for a mobile home……THEREFORE,  we now  NEED YOU TO GET  APPROVED  by the PARKS  management. Therefore, a credit check and criminal background check is done which normally takes fro 1-2 days to 1 week.
For example, every park has their own set of approval standards and credit scores usually need to be above 600..  In addition, Delaware Beach Mobile Home parks management requirements vary from park to park.
 Ok!! Therefore, search for your Delaware Mobile Homes!
Therefore, you are pre-approved by a lender..
For Example, You have a 700 credit score!
 Consequently, ,NOW what can go wrong.… some Mobile homes are almost impossible to get a loan and may come with some surprises!Therefore, if built
prior to 1985…….very difficult to obtain a Delaware Beach Mobile home loan
If exterior is aluminum..In addition, some parks make it mandatory to change to vinyl after purchase.Therefore, this can range fro $2,000-$5,000 thousand dollars.
 Avoid Delaware Mobile Homes Pitfalls
Therefore, Call 302 245 8885  or Contact  Joe Bowski and Associates. Joe and his associates will guide you the whole way. IT COSTS YOU NOTHING…..
Therefore, do you think you can get a better deal with out a REALTOR???
 In conclusion, Some Important Links
Delaware Department Of Education
Sussex County Delaware Government
Incoming search terms:
https://www homesofrehobothbeach com/mobile-homes/