Delaware Canal Front Homes
If you have been exploring Delaware ocean front and bay front properties but are concerned about prices that will overwhelm your budget, or if you simply want shore front real estate that will give you more home for your money, consider Delaware Canal front property. Delaware is crisscrossed with canals, and there are 32 canals in Sussex County alone. Delaware canal front property is decidedly more affordable than bay front and ocean front, but offer opportunities for crabbing, fishing, and easy boating from bay to bay or to the ocean itself. Delaware properties offer a great family environment, and canals are perfect for pontoon boat parties and jet-skiing. Many of these properties are found in the sought-after communities of Fenwick and South Bethany Beach, and this is the time to buy them! Find Delaware canal properties that include long stretches of bulkhead and are just a short walk away from the beach! Some of these properties are foreclosure or potential short sale listings, which means that they are priced to sell!
See all Delaware Canal front Real Estate Updated Hourly
Luxury Living and Delaware Canal Front Property
Even if oceanfront is easily within your budget, Delaware front property offers incredible selection for luxury home buyers, and all real estate along Delaware canals retain their value and make excellent long term investments. Find a home that has everything you want, even if you want everything! luxury Own your own piece of Paradise in Rehoboth Beach centrally located in the prestigious Canal Corkran, replete with state-of-the-art energy saving features like a 40 ton heating system, multiple on-demand water heating systems an perhaps a 2500 square foot or so heated garage. These sorts of custom luxury properties come with docks and lifts, an unsurpassed panorama of water and wildlife, and private fenced-in yard. How about a huge lot on Delaware canal front with a commanding location where North Shores Canal meets up with Lewes-Rehoboth Canal? North Shores is the premier luxury shorefront community and offers private tennis courts, private pools, private dock, and choice waterfront real estate along bulkhead. This coveted neighborhood enjoys an especially scenic location that separates the northernmost part of Henlopen Acres from the southern boundary of Cape Henlopen State Park. Some of these Delaware canal front properties offer views of canals and wetlands from every room. Homes on Holland Glade midway along the Lewes-Rehoboth Canal between Delaware Bay and Rehoboth Bay are especially popular.
Excellent Investment Opportunities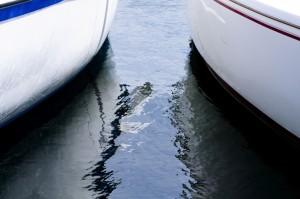 All Delaware Canal front properties yield good rental return, and it is important to note that there are plenty of properties along the lower end of the price spectrum to choose from as well. Condos are available in the 200's and if you are shopping in the 300's you can find waterfront single family homes with bulkhead along your back yard that borders a lagoon. Waterfront in Bayview Estates or Delaware canal front property along Assawoman Canal can also be found in this price range.
Here are a few Delaware canal waterfront properties posted on the MLS/IDX that are priced to sell:
Check out ALL Delaware canal property in Sussex County that is currently for sale on the regional MLS/IDX system.
Incoming search terms:
homes on canals for sale in bethany beach de
canal front real estate delaware
delaware homes for sale on canel
homes for rent intge csnals in delaware
HOMES FOR SALE BY CANEL IN DELAWARE