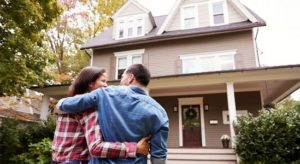 Dagsboro new homes for sale is complimentary of EXP and Joe Bowski and Associates. The town of Dagsboro Delaware is a beachfront community with a permanent population of 805 as of the latest census. The town, which was named for Revolutionary War general John Dagworthy, swells in population during the summer months because of the prime beachfront real estate that the town offers. There are literally hundreds of homes for sale in this area, including older homes, foreclosed homes, and newly-built newer homes as well.
See all Dagsboro New Homes For Sale
The Dagsboro new homes for sale has some interesting offerings for the real estate buyer to begin the purchasing process. For example, there are four new homes within the Bay Colony community that the potential home buyer can consider. These homes range in price from $399,000 to around the $480,000 range. The Bay Colony area is some prime real estate. It is set on a protected beach, meaning that the community is also a safe option for those who have young families or those who often have grandchildren visiting. The new homes in this community are also convenient as well. They are situated close to Highway 26, which can give you easy access to all of the restaurants and stores that the Dagsboro community has to offer. The community is also close to Routes 113 and 50 if you ever need to go on a road trip.
The Marina at Peppers Creek also has some great homes for the prospective real estate buyer to consider. There are homes from the $200,000 range up the $390,000 range. This Pepper Creek community is also extremely close to the water. Residents of this area enjoy boating and fishing. The Indian River inlet is nearby, making this some prime real estate for those who love the water. This area is a great place to raise a family . Moreover ,as well because it is nice and quiet with an almost unheard-of crime rate. There is a $200,400 example of just under 1300 square feet, a $225,000 example of about 1500 feet, and on the higher end there is an example that is just over 2,800 square feet for $299,900.