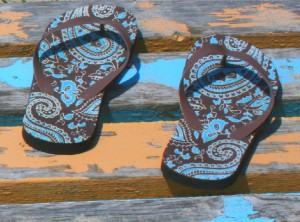 Real estate investors and vacationers take note: Delaware oceanfront homes in Sussex County are more affordable than ever and the selection is so good that it is hard to know where to begin. Be forewarned; a bell will NOT ring when the market for Delaware oceanfront homes hits bottom. In fact, there are many who believe that the bottom of the market has passed. Sale prices of oceanfront property in Delaware have stabilized, and sales volume is up. There are a handful of foreclosures and short sale listings along the DE shoreline, but as their numbers decline, one could only expect that prices will head upward.
Here is all Oceanfront Homes In Delaware For Sale
Delaware Oceanfront Homes Hold Value
DE oceanfront property sells itself; the listing agent doesn't have to spend much time explaining to potential home buyers how much fun living along the Atlantic Ocean can be.  Nor does he/she have to point out that the closer you buy to the ocean, the safer your investment is.
Therefore, you might as well purchase on the water! Also, there is little new construction going on for Delaware oceanfront homes. in Sussex County, there really isn't much opportunity for further shoreline development. In addition, much of the land between towns is state park property. This fact will serve you well when it is time to sell your DE home on the ocean because inventory is limited and supply of competing properties will be short. Delaware waterfront is always a great investment, and right now, there are plenty of good opportunities under 2M. Buy right now at today's prices, and a purchase on the ocean will be an especially astute investment.
Buying Delaware Oceanfront
Sometimes finding financing for investment homes in this price range can be a bit difficult. Therefore,  but call me so I can help you locate resources for the best non-conventional financing anywhere. Keep in mind that it is well worth the effort because rental income from Delaware oceanfront homes can easily run in the thousands per week. This is true for both single family homes and condos as well. It is important to note that not all communities will allow properties to be rented out, so call for more information about specific Delaware oceanfront neighborhoods.
Time to Buy Real Estate on the Ocean
This is the time to buy because right now you can beat the spring prices. The best deals are picked up with cash.Some incredible buys can be found up and down the coast in high demand communities. In conclusion, like Rehoboth Beach, Fenwick Island, Lewes, North Bethany, South Bethany, and North Shores in North Rehoboth Beach offers.
Incoming search terms:
https://www homesofrehobothbeach com/communities/delaware-beach-waterfront-homes-sale/delaware-oceanfront-homes/